University Preference sheet (Mechanographikο)
The final step for a successful admission to University Institutions is not as simple as one might think. It has been proven that random completion or the wrong "tips" lead thousands of students to make wrong choices every year. Orientum provides parents and students with valid information and scientific guidance in order to avoid mistakes and harmful choices for their studies or even for their professional future.
It is an opportunity for students to complete the University Preference sheet (Mechanographikο) with the help of qualified career counselors.
WHAT IS INCLUDED
A meeting with a specialized consultant
Completion of a psychometric test of professional interests

Additional information, such as future postgraduate study options and transfer options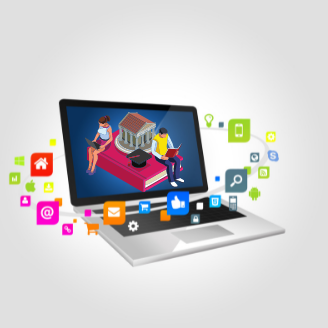 Valid information about the changes in the admission system, the number of students admitted and the characteristics of each university school and department
Analysis of the current situation in the labor market and the connection of each university school with it
Prioritization Hierarchy of student preferences, as a result of a personalized and scientific approach
Detailed calculation of grades, depending on the schools of interest
Suggested university departments and alternatives
OBJECTIVES
To enable students to select the appropriate departments and scientific sectors, avoiding mistakes due to lack or misleading information.
We make sure that the university schools that students choose will meet their inclinations and personal interests, both for the studies and the profession they are thinking of pursuing and for the institution or city where they wish to study.
Get to know the Orientum experience, too, to avoid mistakes and choose the right studies! Contact us for more information and to schedule an appointment.
The program does not include the online completion of the University Preference sheet (Mechanographikο) in the electronic system of the Ministry of Education

Find here the University Preference sheet (Mechanographikο) of 2021